At FPC, we don't just talk the talk.
We believe that putting our clients first should always be our number one priority – and that starts with the relationships we build. We take the time to explore your goals and help you explore all of the options to ensure they align with your financial life.
Our Clients have shared goals
FPC Investment Advisory serves a select group of clients with a focus on personal attention. Our expertise allows us to help individuals, families, businesses and foundations meet a wide range of goals. Each of our clients is unique. But each individual, family, business and foundation that we work with knows that at FPC, we take their goals every bit as seriously as they do.
Helping you focus on what truly matters.
We work with individuals and families, helping them to meet their personal and financial goals. For nearly three decades, we have helped our clients reach objectives including paying for college, retiring, and providing for their loved ones.
Learn More →
Addressing your unique needs, one conversation at a time.
We understand that successful business executives have unique needs. We provide a range of support drawing on our expertise in areas such as:
IPO Planning

Stock Options

Deferred Compensation
Learn More →
Our small-business clients know they can turn to us for a wide range of needs, including:
Expert Tax assistance

Creation and Management of Retirement Plans

Help Initiating Payroll and Bookkeeping
Learn More →
We're here to support you every step of the way.
Each of our clients is unique. But each individual, family, business and foundation that we work with knows that at FPC, we take their goals every bit as seriously as they do.
Learn More →
Tailored financial services for unique individuals.
When you work with FPC, you can expect a clear understanding of each step of the relationship.
1951-2023
With heartfelt gratitude, we honor the memory of Blair McCarthy, the visionary founder and guiding spirit of FPC Investment Advisory, Inc. His indelible impact on the world of wealth management, built on a foundation of more than 30 years of professional investment experience, remains a testament to his enduring legacy.
Blair founded FPC Investment Advisory in 1994 as an independent, fee-only firm, putting FPC at the forefront of the Registered Investment Advisor Fiduciary space. From the outset, Blair's commitment to delivering objective, unbiased advice set the tone for what FPC would become—a haven of integrity and client-centered service.
Blair McCarthy may no longer be with us in body, but his spirit and wisdom continue to guide FPC. With hearts full of gratitude, we pledge to honor Blair's legacy, ensuring that the values he instilled remain the guiding light for FPC now and for generations to come. Rest in peace, Blair; you may be gone, but you will never be forgotten.
Bijan joined FPC Investment Advisory, Inc. in 2007. Before beginning his career as an investment advisor, he worked as a licensed mortgage broker in the San Francisco Bay area.
Bijan Golkar is a Northern California investment advisor who has been a licensed tax preparer since 2007 and earned the Certified Financial Planner™ (CFP®) certification in 2013. Bijan is frequently quoted in national media as an expert on investing and financial planning topics.
In addition to his duties as the firm's CEO, Bijan provides comprehensive advice to high-net-worth individuals and families. He often creates and leads teams of legal, accounting and insurance experts to help these clients meet their goals. And he consults with small businesses on buyouts, employee benefits and other matters.
Bijan graduated Magna Cum Laude with a Bachelors of Arts Degree in Business Management from Golden Gate University. He also holds an Executive Certificate in Financial Planning and Services from Santa Clara University.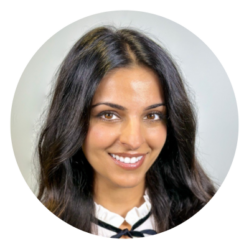 Panoo Golkar is the backbone of the FPC Investment Advisory, Inc.'s office. She ensures that the day-to-day operation and finances are running efficiently and smoothly so that our advisors can continue to provide elevated service to our clients. Panoo has a wide range of talents, and comes to us with a science degree and a background in event management. When she isn't working, Panoo is passionate about spending time with her family, and taking care of her indoor plants – she often jokes she has a jungle at home!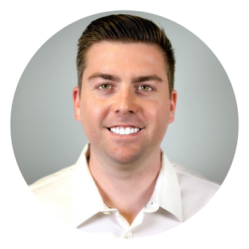 Tyler joined the FPC Investment Advisory team in 2015 as an intern. He graduated from the University of California, Davis, in 2016, with a B.S. in Managerial Economics, and joined us full time upon graduating. Tyler prides himself on his attention to detail and the ability to provide efficient solutions to FPC clients. He's passionate about working with the FPC team because they're "like a family, truly something special." 
When Tyler isn't working, he enjoys the outdoors and all California has to offer from snowboarding, boating, golfing, to trying different breweries and wineries. He loves spending time with his family, friends, wife, and yellow lab!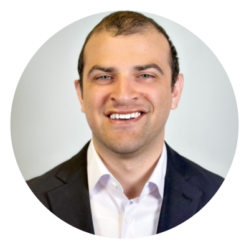 Matt, a licensed investment advisor and tax preparer, became a key part of the FPC Investment Advisory, Inc. team in 2023. He holds a Bachelor's Degree in Business Marketing from Dominican University and is currently pursuing his CFP certification.
Matt's role involves developing customized financial strategies, seamlessly integrating professional expertise with individual client needs. Outside work, he cherishes the diverse offerings of Northern California with his family. Being part of the FPC team for Matt signifies a shared dedication to enhancing clients' financial wellbeing and future prosperity.
We partner with trusted industry leaders to help ensure a comprehensive approach to your finances.
FPC's in-house expertise is complemented by our strong relationships with outstanding independent partners. Our clients know that we can quickly create a team of experts to suit virtually any financial need. We work exclusively with outside partners who have relentless attention to detail and who have demonstrated the capacity to work hand-in-hand with us to provide superior client service. Our network includes respected authorities in fields including:
Learn more about why we do what we do.
We're passionate about providing exceptional service that puts your interests first.
Learn More
Fair, straightforward, transparent.
We believe that an easy-to-understand pricing model is in everyone's best interest.
Learn More